PU leather
, also known as "faux leather" or "vegan leather," is a synthetic material made to mimic the look and feel of real leather. It is less durable than genuine leather and can wear off over time, especially with heavy use. The surface can crack or peel and the material may lose its shape. However, it is usually cheaper and easier to maintain than natural leather.
Crocodile pattern environmentally friendly artificial leather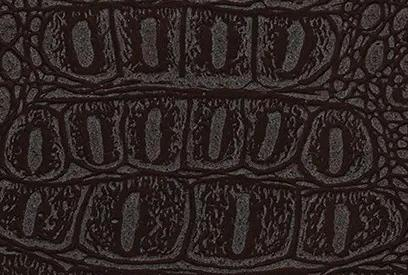 1. 100% artificial leather on the face feels soft and fits the skin.
2. The texture is the softest, resistant to folding, and has a certain degree of moisture absorption.
3. Close to the leather effect, simulation.
4. Environmental protection, 100% recycled polyester fabric at the bottom.
5. The color fastness is higher than or equal to level 4.
6. Long-term stable export of global products.